A DePaul University graduate and former Chicago Tribune video producer, Brian has trained in writing at the Annoyance and iO Theaters, most recently participating in the latter with a Monty Python style sketch revue. During his tenure at the Tribune, Brian spearheaded several series, including the Theater Loop Showcase which aimed at recreating and documenting the theater scene in Chicago.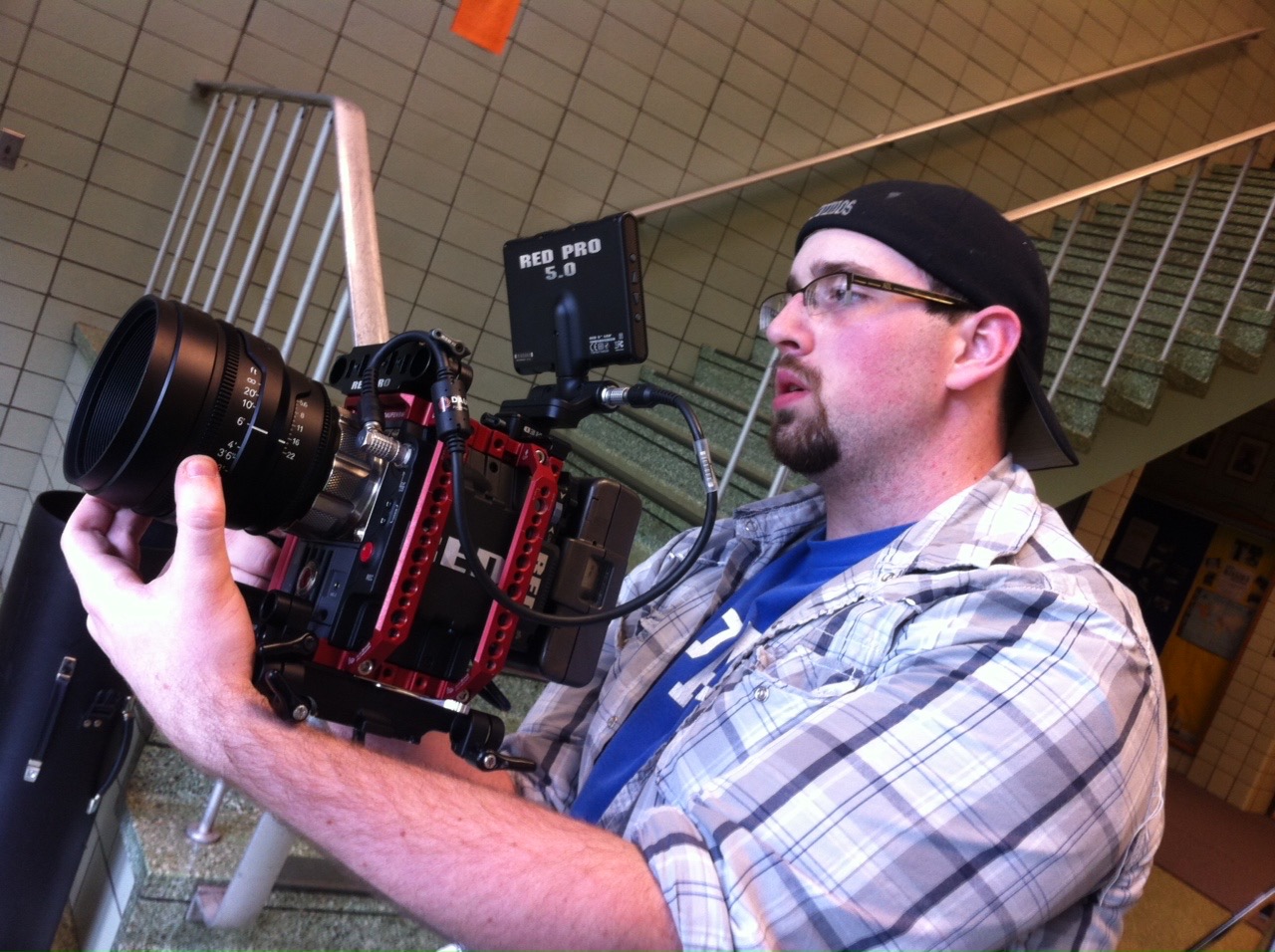 Brian received an Emerging Cinematographer award for his work on "Ludo", a short documentary showcased at the Cannes Film Festival, but aims at focusing his personal efforts on episodic and feature length comedy while sharpening his professional skills in the arena of commercial video production.
Accolades
Winner - Emerging Cinematographer from Real Ideas Studio at the 2010 Cannes Film Festival, Ludo
Winner - Best Documentary - DePaul University Premiere 2012, Meeting the Need
Official Selection - Sidewalk Film Festival 2015, Dirty Laundry Web Series
Official Selection - CineYouth International Film Festival2012, Meeting the Need
Official Selection - All Things Hollywood Film Festival 2012, Meeting the Need
Awarded Top 100 Hours of Footage for Ridley Scott's Life in a Day.
Semi-Finalist – Adobe Design Achievement Awards 2012, Ludo
PRODUCTION SKILLS
Directing (Live and Filmed)
Camera operation
Cinematography
Producing
Advanced Lighting
Media encoding
Web delivery and SEO
HARDWARE PROFICIENCIES
Sony EX-3, FS7
RED
Canon C300, C100
DSLR
TriCaster 8000
Mac and PC Workflows
LES TURNER ALS FOUNDATION
Documentary style piece produced for the Les Turner ALS Foundation annual gala to help raise funds for PALS (Persons with ALS).
Served as Director and Editor.
Produced by Motion Source Video Production.
Theater Loop Showcase
Serve as Technical Director, Camera Operator, and Editor in order to capture Chicago theater talent in the confines of a studio setting. Types of performances have included sit-down interviews with musical talent such as Sting and The Rascals, opera, a capellas, excerpts from stage plays, and many musical theater performances.

Most tapings are given minimal time for setup, forcing creative efficiency when it comes to not only camera, light, and mic placement, but time management as well.
Dining
Served as producer and lead videographer on several dining oriented projects.
Included in the gallery is a pilot for a web delivered dining show entitled "Know Your Plate" that was meant to answer questions to help eaters make smart food choices. Also included is an overview of the recently remodeled Chicago Athletic Association with their restaurant offerings and some recipe demonstration videos for Chicago favorites, Spiaggia and Bottlefork.
EDITORIAL VIDEO REPORTS
A video report featuring the manufacturing process of the Oscar and animated statistics that I created in After Effects, including a Illustrator version of the statue.

Mummies stored at the Art Institute of Chicago are reexamined revealing that even objects they have had in their collection for over a century still have plenty of secrets to unveil.

Served as video producer and editor.

Quick response report that incorporated footage from several sources along with a sit down talking head and animated visual graphics for a fast turn around overview video.
NFL DRAFT PREVIEW
A 32-minute broadcast style piece incorporates 5 remote pieces with a 4 person roundtable. This uses a combination of After Effects templates, original graphics, green screen, live switching, and camera operation.
The Chicago Tribune's NFL draft preview features a roundtable discussion with our Bears experts as well as interviews with fans, members of the '85 Bears and information on how you and your family can enjoy the festivities in Grant Park.
PRODUCT VIDEO: Focal Point Lighting
Served as videographer and editor.
Focal Point is a Chicago based family owned and operated architectural lighting manufacturer. Theory, one of their newest products, showcases what LEDs can do when wrapped in unconventional skin.
WHAT IS THE CLOUD?
A new venture at the Chicago Tribune is entering the realm of explainer video. This particular one was given to me as an assignment and in the finished product, I wrote the script, voiced the track and animated all elements.
It seems like everywhere you turn today, some digital service is trying to sell you on "the cloud." This mythical intangible entity sounds intriguing. But it is probably best to understand what it is - before throwing your personal data into cyberspace.
CURE NETWORK CLINIC
Served as project lead, photographer, videographer and editor.
On September 13, 2014, Chicago based CURE Network held its fourth free clinic, bringing their total to over 4,000 patients served and $2.7 million donated in free care.
Chicago Tribune film critic Michael Phillips discusses "Whiplash," the jazz drama starring Miles Teller and JK Simmons, with writer, director Damien Chazelle at Chicago's Billy Goat Tavern. Served as producer, shooter, and editor.
Co-Produce and Technical Direct a weekly webcast with the Chicago Tribune's film critic, Michael Phillips. Duties include gathering and/or overseeing the collection of media needed for broadcast (i.e. film clips sanctioned by the studios, press kit photos, and behind the scenes b-roll) and quickly setting up and tearing down the set and lighting needed for the live-to-tape recording session.
Phillips-Medisize: Manufacturing Profile
For this corporate video I served as the cinematographer and editor. It was shot on location in Kontiolahti, Finland and Hudson, Wisconsin for Phillips-Medisize, a medical plastics company.
Meeting The Need
Documentary